What does Account-based marketing (ABM) have in common with Tetris®?
We're glad you asked!
The answer is simple: In order to succeed, you must build a "stack" of elements that perfectly fit together.
In Tetris, fitting the pieces perfectly together leads to winning the game and having bragging rights over everyone else in the office.
In ABM, fitting various technologies and platforms together in the right way creates a strong tech stack that leads to: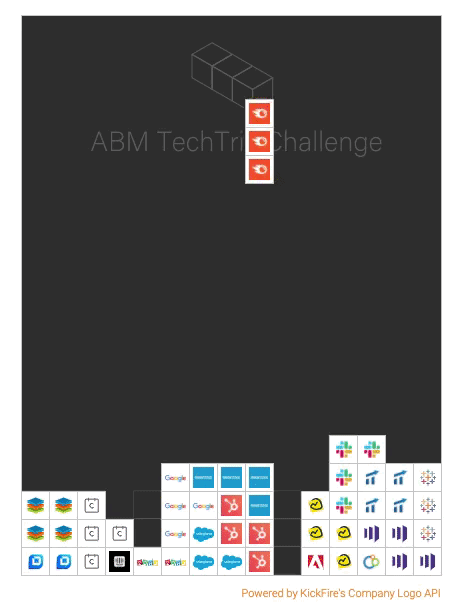 Normalization of data across your platforms
Optimized workflows and operations
Better targeted sales and marketing programs
Less daily administrative tasks to focus more time on revenue-generating activities.
And so, using our free logo API, we created ABM TechTris! A game that you can use to visualize how your tech stack fits together, and how, with the right technologies in place, you can build a well-oiled ABM machine and own the distinguished honor of being at the top of the KickFire ABM TechTris leaderboard.
Play now to test your TechTris skills and see how you "stack up" against the competition!
To learn more about our free logo API, click here.